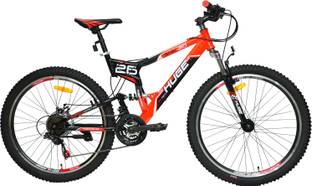 Men's Mountain Cycle is a v brake, geared and 18" Frame made with Aluminium, tyre size 26".
The order for this product cannot be cancelled after the first 24 hours of booking.
This cycle is 80-90% assembled. You can assemble the remaining parts, like the seat, pedals and tyres, easily using a toolkit. However, it is advisable to get professional help to assemble the unit for the best cycling experience.