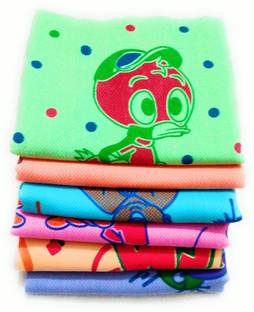 Price: Rs.690/- 54% Off on original price of Rs.1,500/-
H

igh Quality 100% Cotton Cartoon Printed Bath Towel. Good Water Absorption and Quick Dry. Each Cartoon is unique, kids will love it and others will feel their childhood when they use it. Economic pack of 6 multi colors and reasonable price.
Cash on delivery available. 10 days replacement policy.