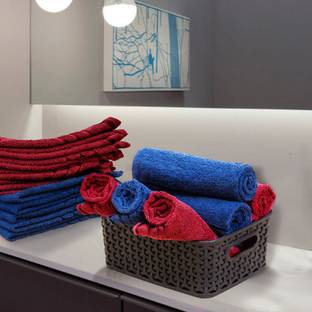 Price: Rs.489/-
This set of face towels from Flipkart SmartBuy is the perfect solution to your everyday bath-, kitchen- and overall home-related needs. Crafted from 100% cotton, this face towel set boasts superior absorbency, softness and durability. Available in a variety of pleasing colours, these face towels from Flipkart SmartBuy will be your perfect partner when you're traveling or you're at home.
Often, towels don't dry easily during rainy days. These towels are made from quick-drying materials, making them perfect for the monsoon season.
When you are travelling, it's best to keep your luggage to a minimum. Since these towels are quite lightweight, they won't add much to your load.
Crafted from 100% cotton, these towels highly absorbent, durable and offer you a great user experience.
These towels are also easy to maintain. Just toss them in the washing machine for a quick wash, or you can also hand wash them effortlessly.