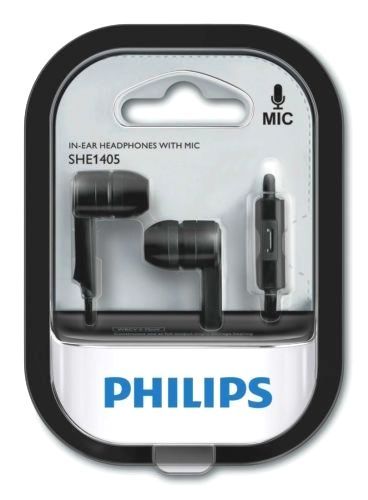 Philips SHE1405BK/9 In Ear Headphones Earphones Headset with Mic (Black )
6 MONTHS MFG WARRANTY**SAME DAY SHIPPING**GST BILL
Price: Rs.399/-
With the integrated microphone and call button you can use this Philips headset for music as well as calls from your mobile phone. Enjoy handsfree calling, while easily accepting and ending calls from your headset.
With a choice of 3 interchangeable ear caps from size small to large, surely there is a pair that makes these Philips earphones fit your ear perfectly.
The Super-small speaker drivers of these Philips earphones fit comfortably inside the ear and thanks to the exceptionally snug fit the outside noise is sealed out for high-intensity listening experience.
The ideal cable length to give you the freedom to put your audio device where you want.