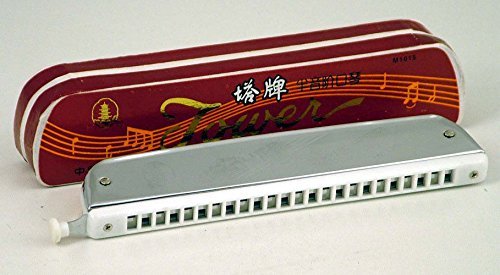 Price: Rs.459/-
Free Shipping.
100% Brand New & Excellent Quality
Mouth Organ For High Quality Sound
Features 8 inch Length, Metal Construction, Copper, 24 Holes in Double Row, Tower Pattern, Light Weight, etc.
The Harmonica is a Fun, Simple Instrument Used in a Variety of Musical Styles, Ranging from Rock and Country to Blues and Folk.
The Harmonica is Easy for a Beginner to Pick up and Make Sound with, and it has a Lot of Room for Virtuosity and Expert Playing as Well.
Kids Will Have a Blast Decorating and Playing Their Own Musical Instruments. Perfect for Playing a Little Music Anywhere.
Great for any Level Player.
Now Gift Your Loved Ones.
Ideal for Gift and B'day Presents
Comes in It's Original Box